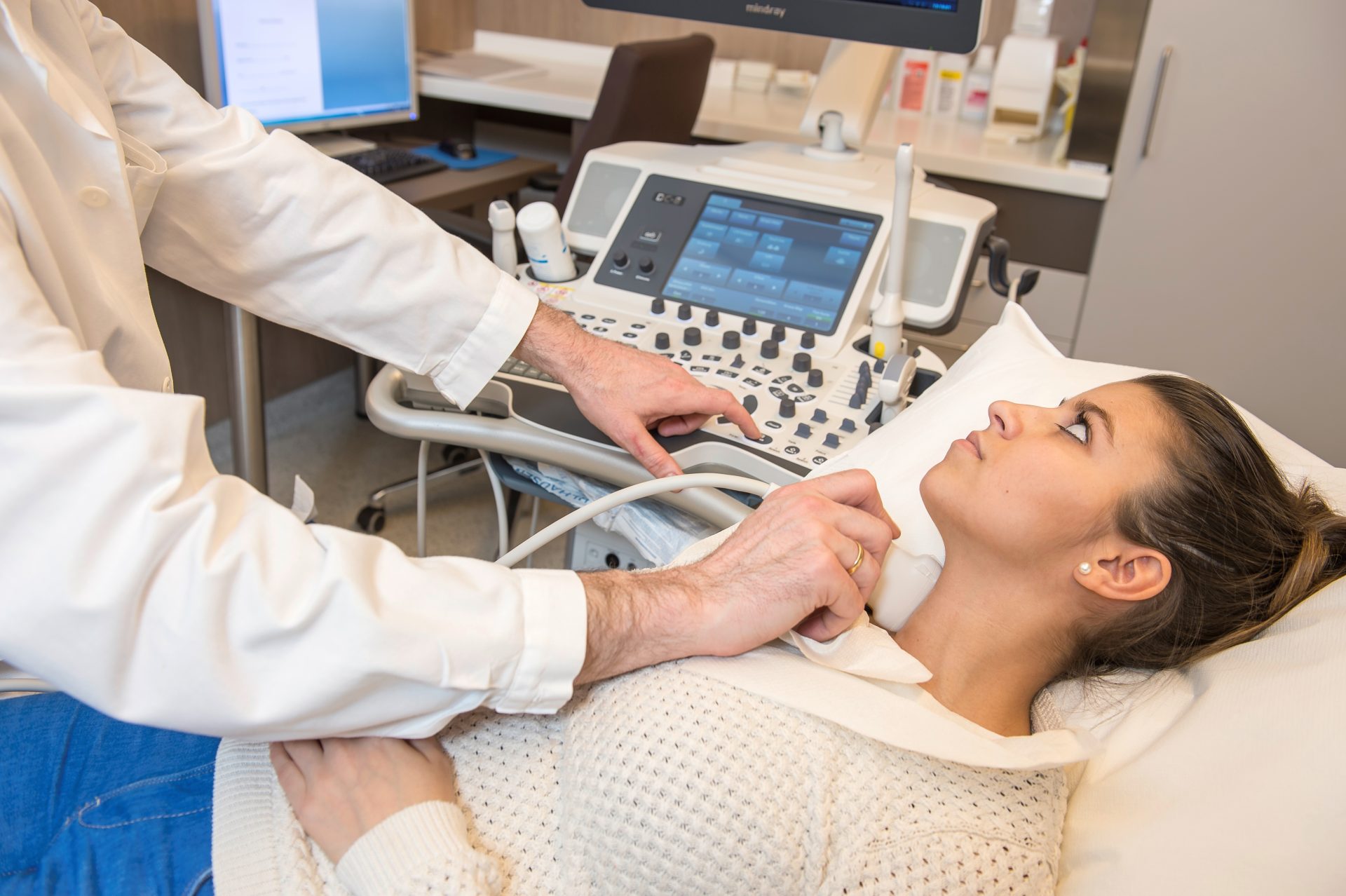 WPK ACC – DIVISION FOR CANCER PREVENTION AND EARLY RECOGNITION
"Detect early – when it's most treatable"
"Detect your individual risks – to maintain your health"
AIMS AND SERVICES
The WPK Academy Cancer Center offers a range of services to help you learn how to reduce your individual cancer risk or to detect cancer early – when it's most treatable.
Cancer screening exams are based on age, gender and individual disease risk. We offer personal risk assessment, guidance to risk reduction and diagnostic evaluation services.
A team of highly experienced and widely recognized physicians offers its expertise and recommends prevention tools to help maintain your health.
GENETIC RISKS FOR CANCER DEVELOPMENT
At WPK Cancer Center, we offer screening by …… molecular markers* associated with hereditary and/or genetic cancer risk using the most modern molecular technologies performed after a careful assessment of your and your family's history and followed by a meticulous explanation of results by a team of geneticists.
EARLY RECOGNITION
An abundance of techniques is available to early recognize cancers of the:
Breast
Thyroid
Lung
Uterine Cervix
Ovary
Colon and Rectum
Prostate
Skin
Techniques include:
Genetic Testing for Molecular Risks using a Wide Panel*
Serological Testing for Risk Factors
Endoscopies
PET-CT and
Nuclear Medicine
Magnetic Resonance Imaging
Low-Dose Computerized Tomography of the Chest for Early Recognition of Lung Cancer in High-Risk Patients
Digital Mammography, Sonography of the Breast, Magnetic Resonance Mammography
Colonoscopy by Computerized Tomography
Magnetic Resonance Imagining of the Prostate
Microinvasive Image-Guided Fine-Needle-Biopsies for
Cytology, Histology and Molecular Testing
Imaging Techniques of Skin Lesions
*
COUNSELLING
At the Division for Cancer Prevention and Early Recognition of the WPK Academy Cancer Center, we also offer:
Dietary recommendations
Physiotherapy and Physical Exercise
Contact us  for your personal risk assessment or guidance for risk reduction:
WPK Academy Cancer Center – Division for Cancer Prevention and Early Recognition
Tel: +43 1 40 180-8700
Email: info@wpk.at