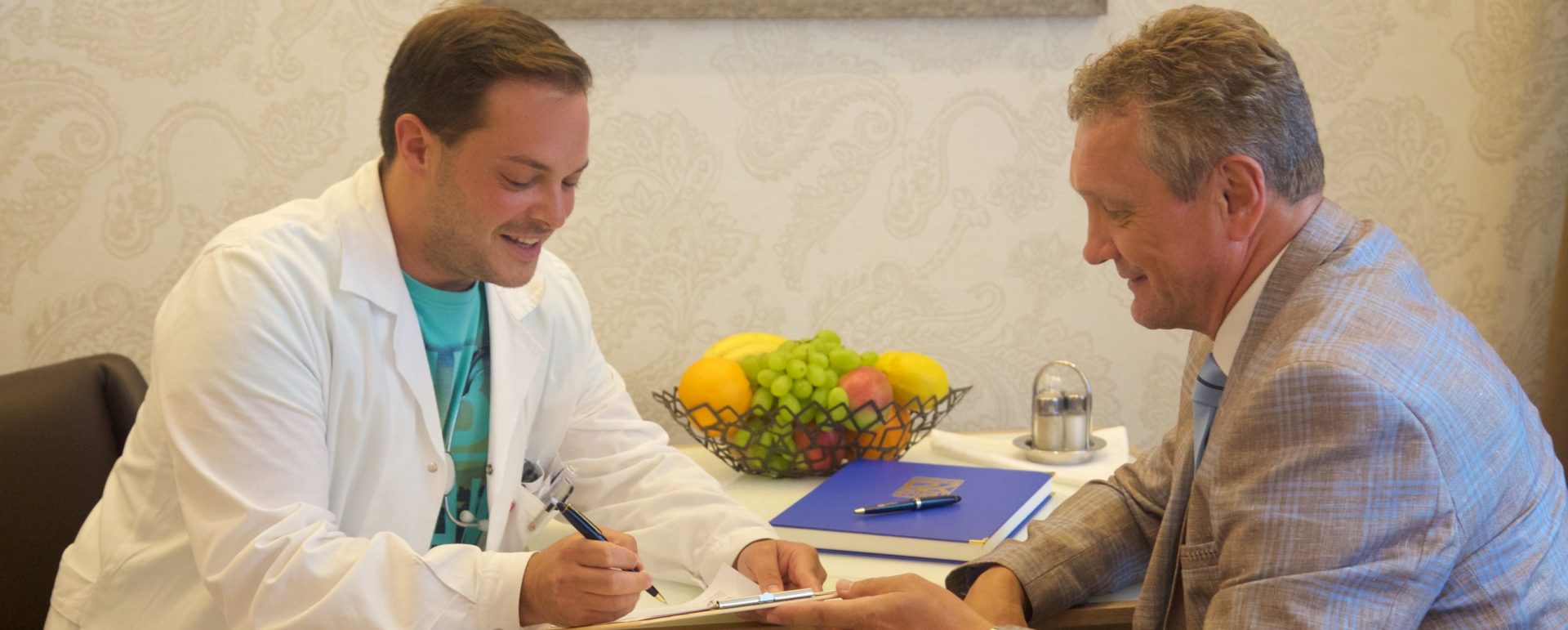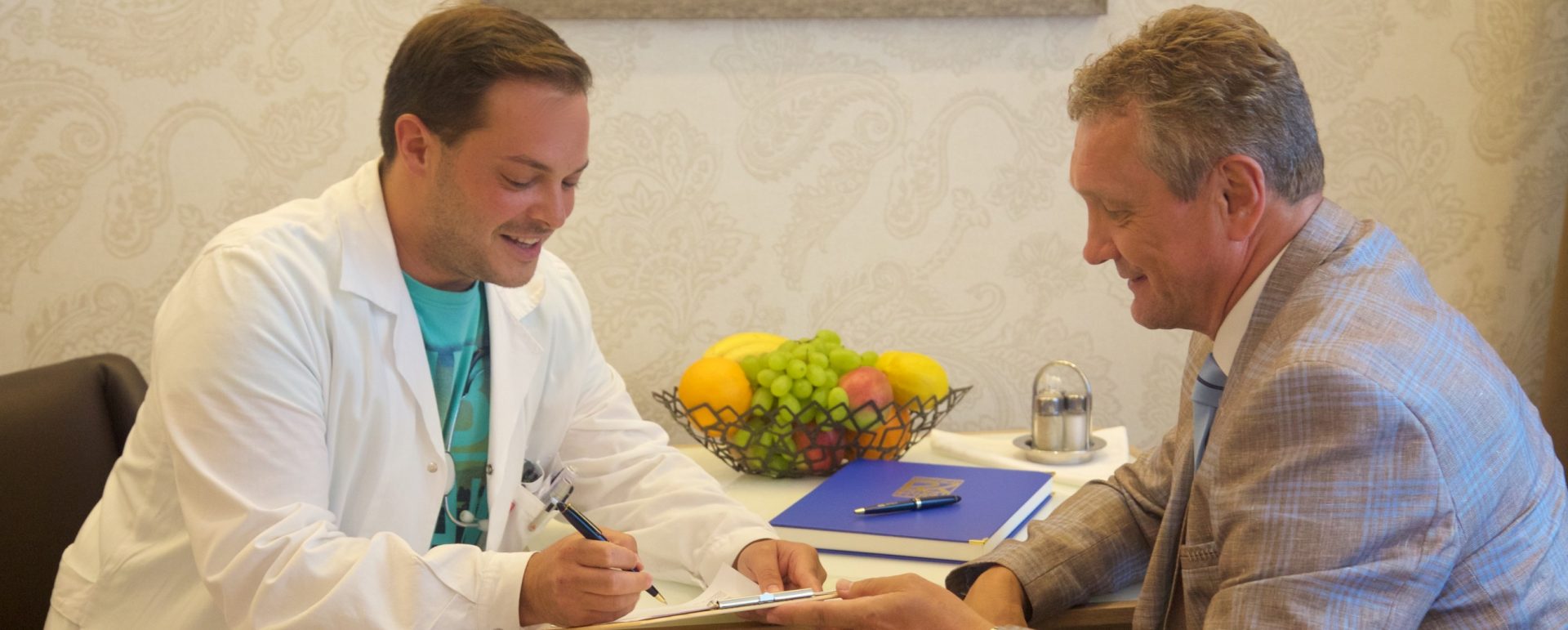 Cancer Treatment in Austria
Vienna Cancer Center: Treatment Options Q & A
We offer various types of treatment but the info below does not substitute a consultation with a specialist.
Frequently Asked Questions
What makes Vienna and Wiener Privatklinik a point of excellence in treatment of cancer?
The Wiener Privatklinik (WPK) Academy Cancer Center has unique features as a private institution caring for patients with cancer in Europe. These unique features include a very close interdisciplinary interaction between physicians of important academic standing and high esteem from various medical specialties including diagnostic disciplines, surgical and medical oncology. This close interdisciplinary interaction and the high academic quality of the involved physicians guarnatees the most up to date care for patients with cancer.
Compared to classical therapies, how successful is immunotherapy and which ones are available at WPK ?
Immune oncology has truly revolutionized therapeutic options for patients with many types of cancer. This particularly relates to lung cancer, but also a variety of other malignancies including kidney, ear-nose-and throat, gastrointestinal, colon and liver cancers. These are all available at the WPK Academy Cancer Center according to regulations by the European Medicines Agency (EMA). In fact, physicians treating patients with cancer at the WPK Academy Cancer Center were quite decisive in the international development of such treatment options in the international context.
What other cancer treatments WPK is offering, besides immunotherapy and what are the next steps/plans?
Due to sophisticated diagnostic means, physicians treating patients at the WPK Academy Cancer Center offer an abundance of personalized treatment options following minimally invasive biopsies thus gaining cancer tissue of the latest stage of disease development. It is self understood that the entire spectrum of treatments stemming from chemotherapies over targeted treatments to immunotherapy either alone or in combination are being offered depending on the latest stage of scientific evidence.
How important is the prevention in fight against cancer and what WPK offers in this matter?
Prevention and early recognition is an important aspect in the concept of the WPK Academy Cancer Center offering a series of options for prevention by counselling regarding appropriate life style changes ranging to genetic testing for the discovery of a risk of familiar cancers.
What is your clinic distinguishing feature from other European clinics?
The WPK Academy Cancer Center offers academic medicine by highly respected physicians from various specialties and sophisticated diagnostic methods in a luxurious environment of a private institution.
When the new cancer drug is approved, or there is new significant research with results that are approved and can be applied, how long does it take till WPK also can offer these new drugs, methods etc to the patients?
Austria is well known to have one of the shortest times between drug registration and drug access in Europe. This is immediately translated to patient care delivered at the WPK Academy Cancer Center.
IMMUNOTHERAPY
The major feature of immunity is to protect the body from foreign cells, including cancer. Why does immunity leave out of sight these "spies" or simply idle, which in some cases leads to the growth of a tumor?
Tumour cells actively suppress the activity and function of white clood cells which infiltrate them. Thus, an immune response of these white blood cells is actively being paralyzed by targeting so called "immune checkpoints" which would be decisive for the generation of an appropriate immune response. Thus, no elimination of tumour cells by the body's immune function is possible and the tumour grows and proliferates.
What is the effect of immunotherapy?
The current immune therapies is directed against these "immune checkpoints" thus reversing the paralysis of the white blood cells by the direct influence upon these immune checkpoint. Thus, this treatment is also called "immunecheckpoint inhibition". The result is that the white blood cells can slowly, but steadily eliminate tumour cells thereby controlling and reversing tumour cell growth.
What are the main advantages of this therapy compared to other methods of Oncology treatment, such as for instance chemotherapy?
First of all, this is a completely new approach to cancer treatment by enabling the body's own defense mechanisms to fight the tumour. Second, there are many data which show that such "immune checkpoint inhibitor" treatmentment works much better and is much more efficient than chemotherapy. This refers to very many tumours, particularly to malignant melanoma where chemotherapy does not work, at all, but immune checkpoint inhibitor treatment very well, but also to lung cancers, bladder cancers, malignant lymphomas and other tumours.
How does immunotherapy cure cancer and is it the future of cancer treatment?
Immuno therapy with so-called "immune check inhibitors" is currently registered for env. 15 various cancers in various stages. Thus, it has entered clinical practice within the shortest time of its introduction in a variety of malignancies. Immuno therapy works by reversing the paralysis which the cancer exterts upon the immune system and thus allowing for killing of tumour cells by the body's own defense mechanisms.
How much successful is the treatment by immunotherapy and can we say that immunotherapy is 100% a panacea for all types of cancer?
We still have to find out who benefits the best from immunotherapy, and it definitely is not the wonder drug for cancer in its present form, but it is a very decisive step forward in the treatment of very many cancers.
Is there any contraindication to immunotherapy?
There are side effects from immunotherapy, but there is no clear contraindication to this form of treatment.
Is it possible to apply a method of immunotherapy treatment for patients who have contraindications to chemotherapy, for example patients with bladder cancer or kidney cancer?
Yes, particularly in bladder cancer when patients do not tolerate platinum-based chemotherapy, the treatment with immune checkpoint inhibitors is a valid option.
How effective is the method of immunotherapy for lung cancer?
Immune Checkpoint Inhibitor treatment is generally more effective than chemotherapy after the failure of a previous chemotherapy, but in some instances and in about 30% of patients with special characteristics this form of ttreatment is even better as first treatment of the disease than chemotherapy.
Is it possible to achieve remission at an advanced stage of cancer with immunotherapy?
Yes.
How long does it take to treat using immunological drugs?
In malignant melanoma, it seems that two years might be enough, in other forms of cancer we do not have this information, yet, and continue treatment as long as the patient and the tumour responds.
Give an example of the best effect of immunotherapy?
In metastatic malignant melanoma which led to death within six to months before the introduction of immunotherapy, we now have env. two thirds of patients alive and well at 2-3 years, and in lung cancer (which is a particularly dangerous disease) with certain characteristics first results show survival rates of env. 40% at five years after diagnosis.
What is your clinic's experience with immunotherapy? (Since when immunotherapy is being used in clinic? How often it is being applied and how many patients have been effectively cured?)
Immune Checkpoint Inhibitor treatment is not a cure for cancer, but it is a means for the chronification of malignant disease. In our clinic and thanks to the specialists working there, we have the expertise of world-known experts in the field of immune checkpoint inhibitor treatment who have co-developed many of the currently available compounds. Thus, immune checkpoint inhibitor treatment is a common practice at the Cancer Center of the Wiener Privatklinik and has been used ever after its introduction.
revised 06/2019