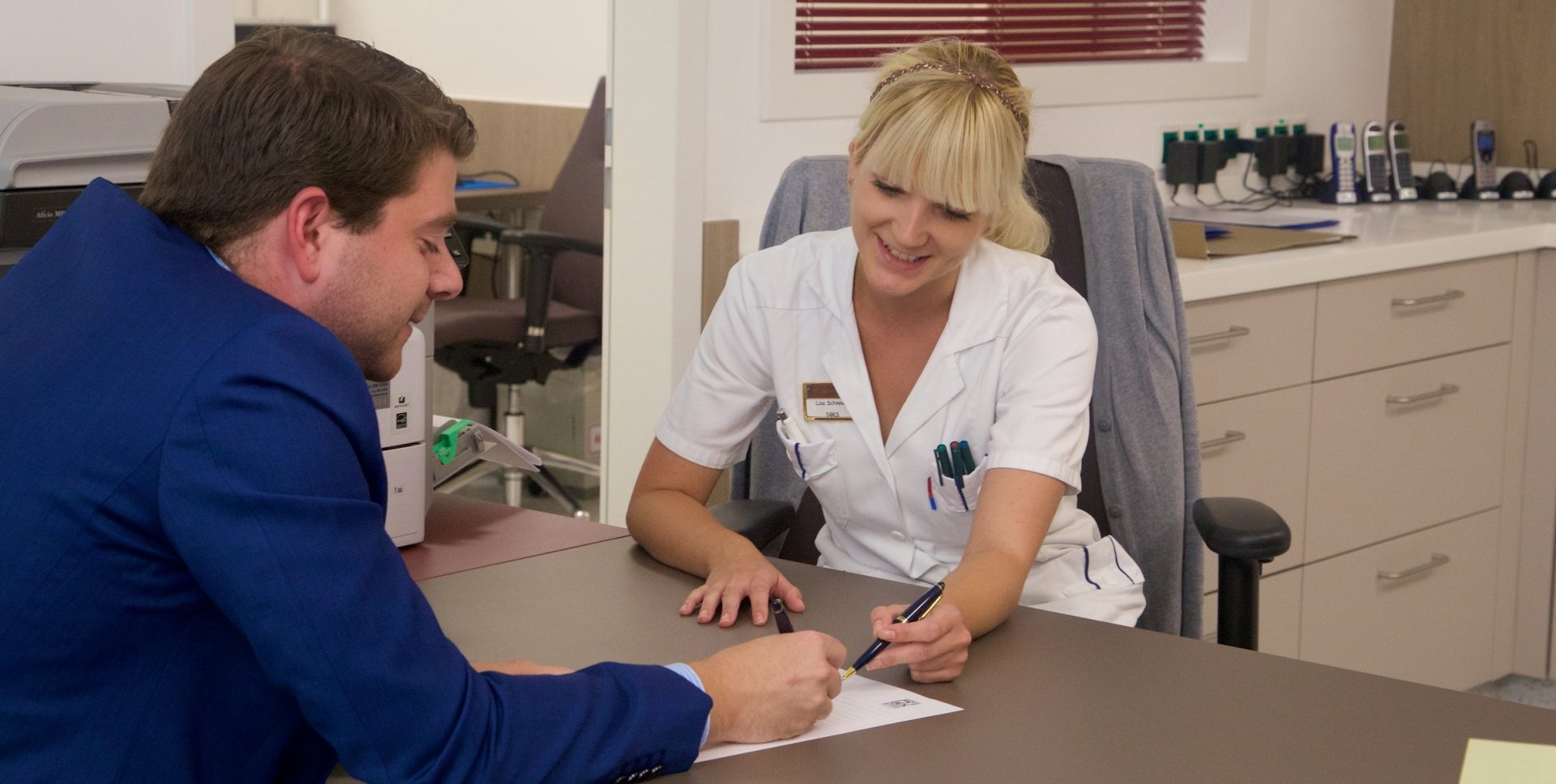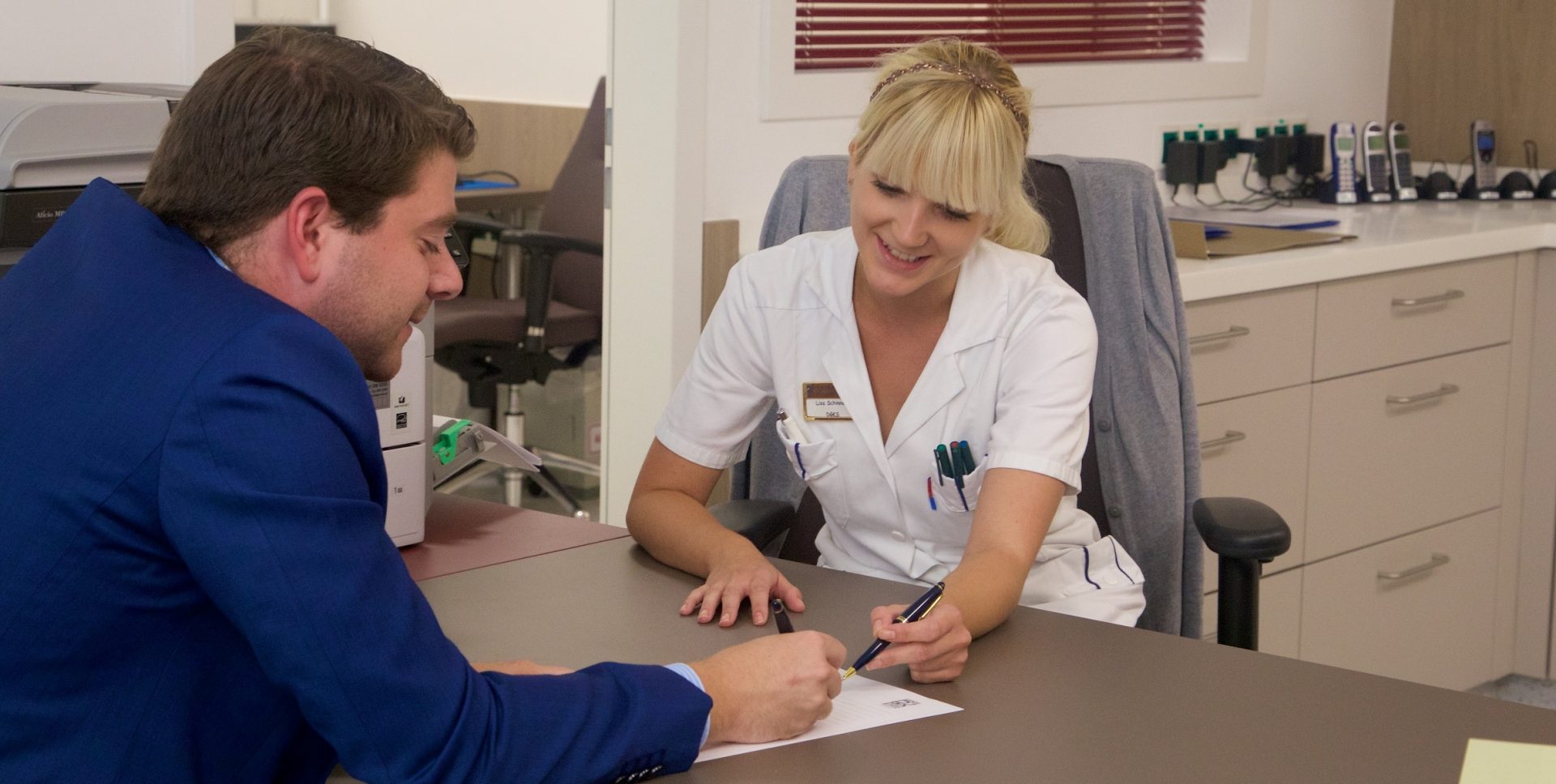 Patient Helpdesk @ACC
TEAM
The Wiener Privatklinik (WPK) Academy Cancer Center (ACC), a private institution that provides exceptional care for cancer patients in Europe, is fast becoming the number one choice for patients from all around the world. WPK ACC's international patients department caters to each patients unique needs and culture, in addition to the outstanding medical care our hospital is renowned for.
We provide our patients with comprehensive care from the moment they contact us and make inquires, and until they receive their uniquely designed treatment program created to ensure successful results, and are discharged from our hospital.
We take great pride in offering the following:
Expedited appointment with Vienna's most prominent doctors and specialists.
Speedy diagnostic response, and treatment proposal
Providing cost estimates for both diagnosis and treatment based on information provided by the patient, as well as instructions from attending physician, and medical team.
Arranging for interpreters, if needed.
Arranging for special WPK rates with partner hotels and apartments for patients' families.
Assisting with visa invitations.
Arranging ambulance transportation to and from airports, as well as air medical transport services all around the world
Payments
Kindly note that the entire amount of the cost estimate should be paid prior to being admitted at the hospital.
The majority of our international patients prefer making advance payments via bank transfer. Please note that overseas bank transfers take several days to process. As such, we ask you to allow at least five working days for the funds to reach our bank.
Please remember to state the special patient code given by the international patients department on the payment confirmation, to allow us to identify the funds and avoid unnecessary confusion.
The cost estimate and subsequent advance payment are expected to fully cover the proposed diagnostic and treatment plan. If no unexpected treatments or additional medical requirements are encountered during your stay, the deposited sum will be sufficient. If, however, your attending physician arranges for further examinations or treatments, or you overstay the originally planned duration, we will kindly request an increase in the deposited sum.
Should your Schengen visa expire while you are staying with us, we will be glad to arrange for an extension due to illness. To enable us to do so, we will need to be notified at least two days prior to its expiration date, and will need your visa and travel documents.
WPK bank account details:
WIF BANK, Bank für Ärzte und freie Berufe AG
IBAN: AT 59 1813 0309 5387 0000
BIC: BWFBATW1XXX
Private medical insurance:
WPK has direct settlement agreements with most Austrian private insurance companies, as well as many of the large international insurance companies. As for international insurance companies who do not have direct settlement agreements with WPK, we accept a Guarantee of Payment (GOP) covering the cost estimate for each case.
To check which agreement your private insurance company has with WPK, please send your inquiry to info@wpk.at
Please contact us:
Phone: +43 1 40180-8700
Fax: +43 1 40180-7050
info@wpk.at