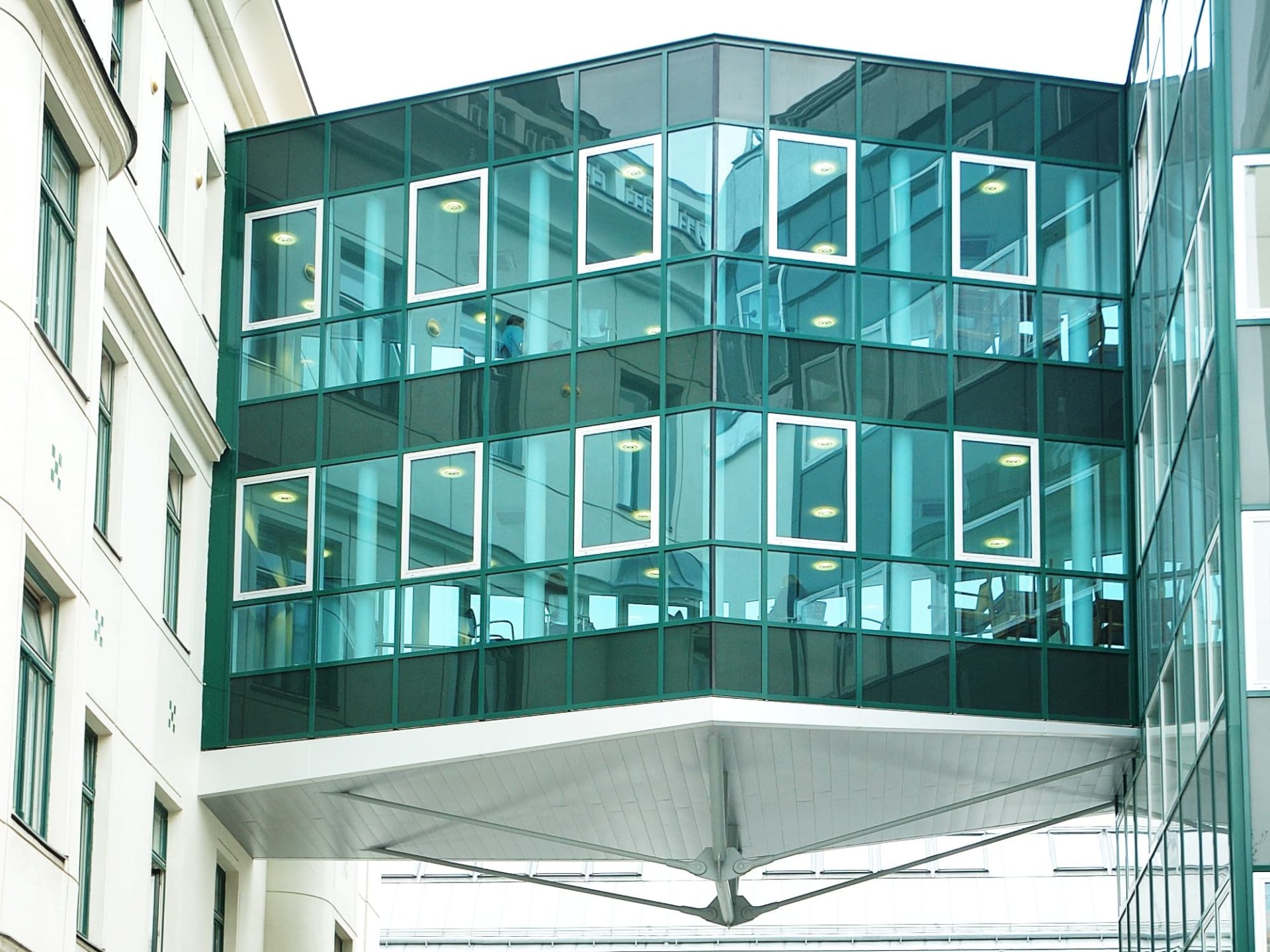 Information on Immunotherapy
When is immunotherapy recommended? In which types of cancer?
Immunotherapy is used for malignant melanoma and for metastatic malignant melanoma. Very often it is used now also for lung cancer, where it is extremely important. It can be additionally used for certain types of breast cancer, throat cancer, renal cancer, cervical cancer, esophageal cancer, stomach cancer. So, in almost any cancer, we can use immunotherapy.
Treatment with immune checkpoint inhibitors is currently registered for roughly 20 indications including malignant melanoma, lung cancer, renal cancer, special forms of breast cancer (called "triple-negative"), bladder cancer, particular forms of colon cancer which can be identified by appropriate characterizations, treatment-refractory forms of malignant lymphomas and in general tumors with characteristics called "microsatellite instable" which make tumor cells "visible" for an immune attack by the body's own defense mechanisms.
the principle behind immunotherapy
It attacks the tumor cells in a targeted manner and uses the body's own immune system to do this. Tumor cells show very specific changes and manage to make themselves invisible to the cells of the immune system. Immunotherapy removes this invisibility.
benefits of immunotherapy
Although there are very little prognostic and predictive individual markers on a personal level to predict the efficacy of immunotherapy, there have been reported remarkable responses for metastatic melignant melanoma, lung or kidney cancer and for many other malignancies in which chemotherapy is of no or only limited efficiency. This sets this treatment option apart from "conventional" treatments.
side effects OF immunotherapy
The activation of T cells which is done by immunotherapy can cause the immune system to attack healthy tissue, as well, which then results in effects known from autoimmune diseases. Side effects can be manifold including cutaneous changes, diarrhea, and colitis, nerve dysfunctions, or endocrine disorders. Once you are embarking on immunotherapy, you are obliged to recognize these side effects and be able to treat them according to international recommendations.
Should immunotherapy be combined with other types of cancer therapies, i.e. radiotherapy, chemotherapy?
Immunotherapy – often has to be combined with other treatments including chemotherapy or molecularly targeted therapy. Moreover, and depending on tumor characteristics, immunotherapy can be predicted to work in a better or worse way or not at all thus constituting another form of "personalized "treatment which aims at not only specific diagnoses, but also such diagnoses with very clear characteristics. In the end, the use of immunotherapy is the result of an interaction of medical oncologists with pathologists under the consideration of regulatory issues and local availabilities regarding governmental decisions on reimbursement of this rather expensive treatment modality.
How long should be followed and what should the cancer patient do post-therapy?
It is not clear yet, how long immunotherapy should be instituted. For metastatic malignant melanoma, it usually stops after two years once a disappearance of metastases has occurred. For other cancers the treatment follows in a chronic manner and stops only when progression of the disease or problematic side effects occur. Thus, all follow-up investigations are identical to recommendations given in metastatic diseases with CT scans in rather short intervals of mainly three months.