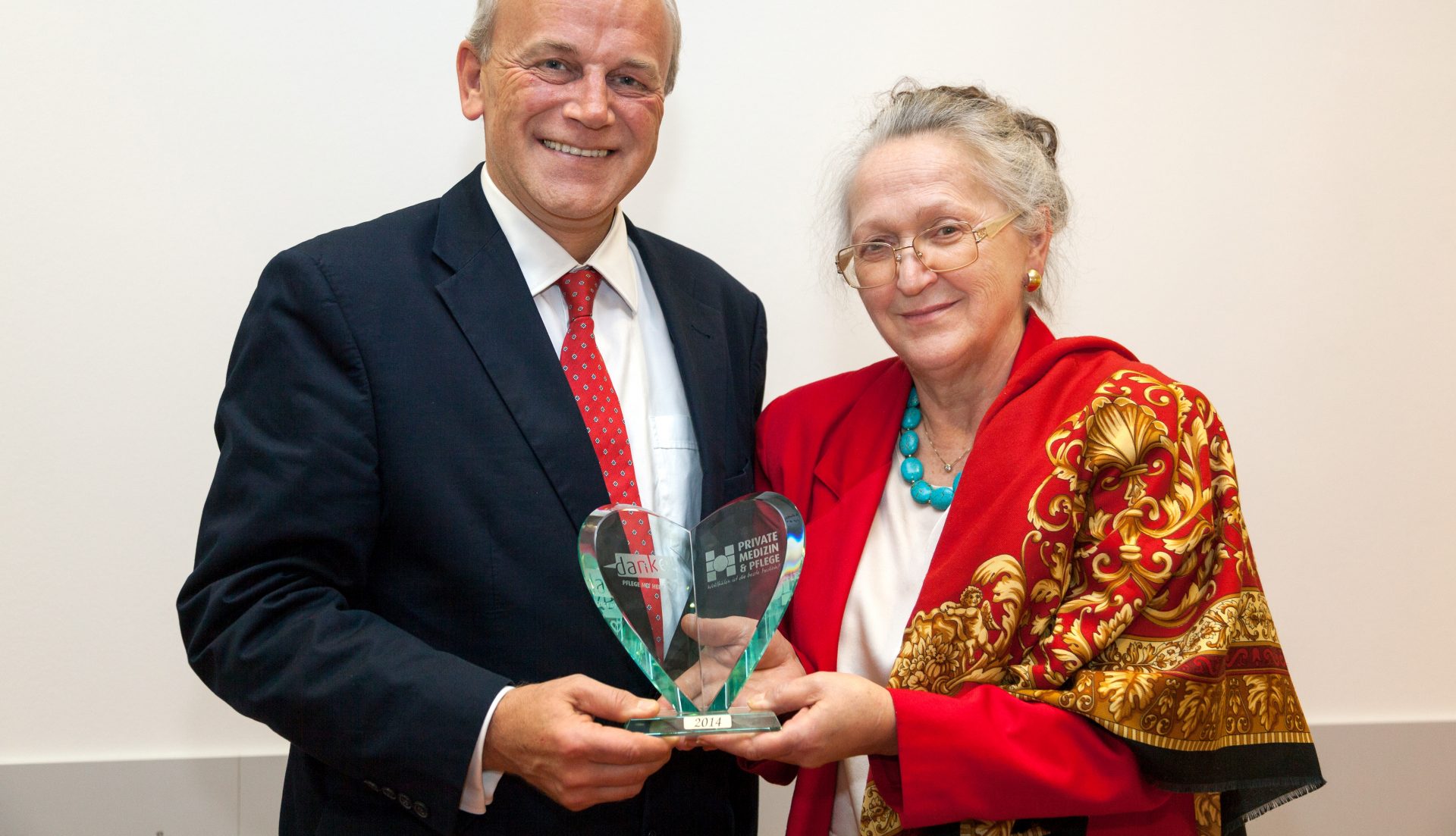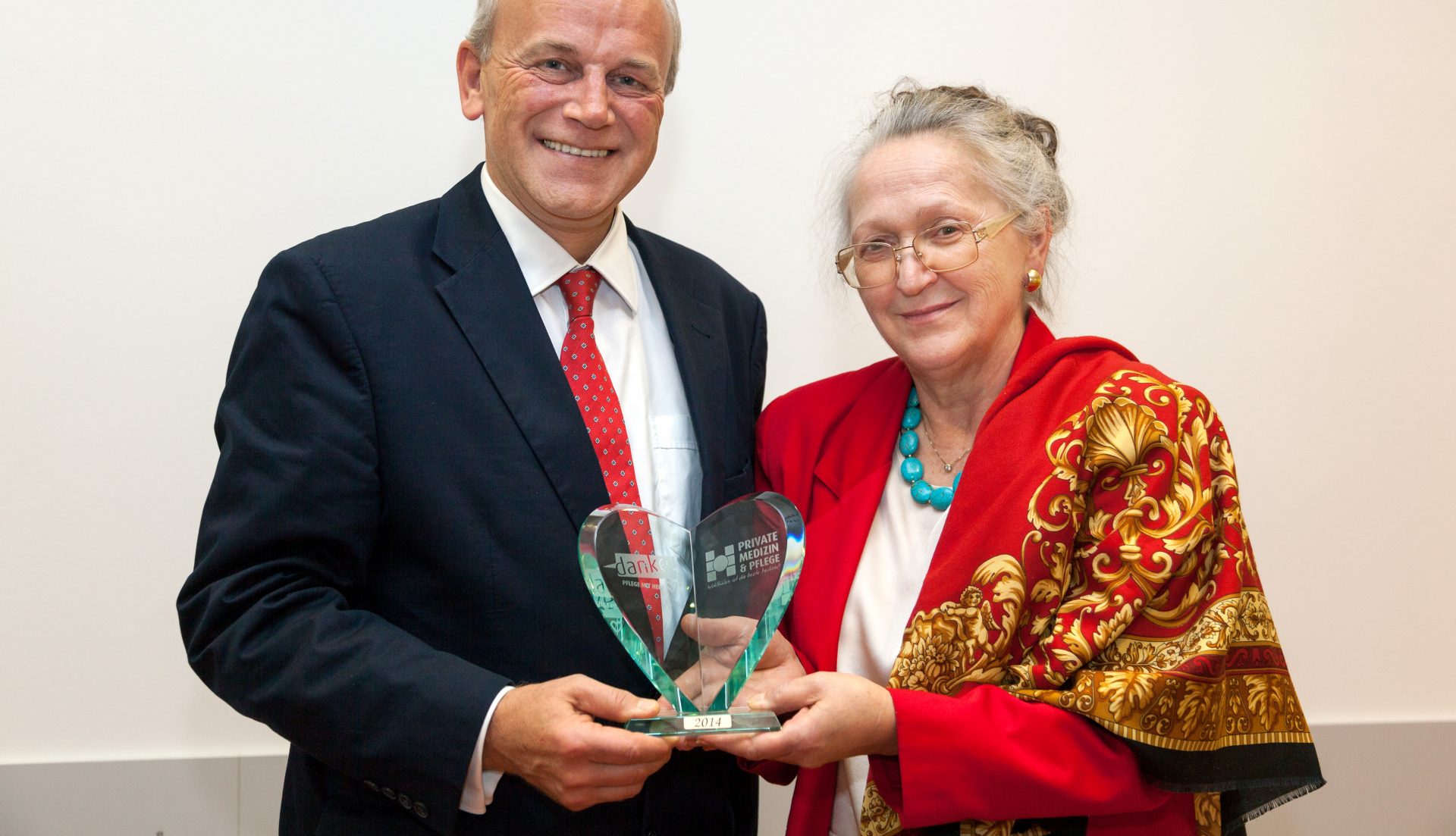 Awards and
Quality (TQH)
Wiener Privatklinik is run in accordance with the standards of "Total Quality Hospital." These standards are not based on previous achievements, but on innovation and advancement, especially in quality management.
Wiener Privatklinik: Ranked as one of the World's Best Hospitals 2021
The Wiener Privatklinik, as one of Austria's biggest private hospitals is honored to be listed in this ranking and to be able to call and established itself as one of the World's Best Hospitals 2021.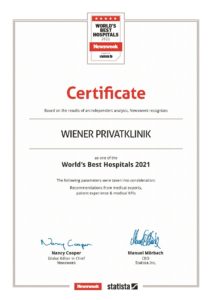 ISO CERTIFICATION FOR THE NURSING SERVICE, RECOVERY ROOM, ANGIOGRAPHY AND LABORATORY 
ISO No. 9001:2015 sets the standards for structuring the entire organization, where risks can be grasped more effectively, and vulnerability to errors minimized. Customer satisfaction, already at 95% is evaluated regularly, to maintain and improve current standards.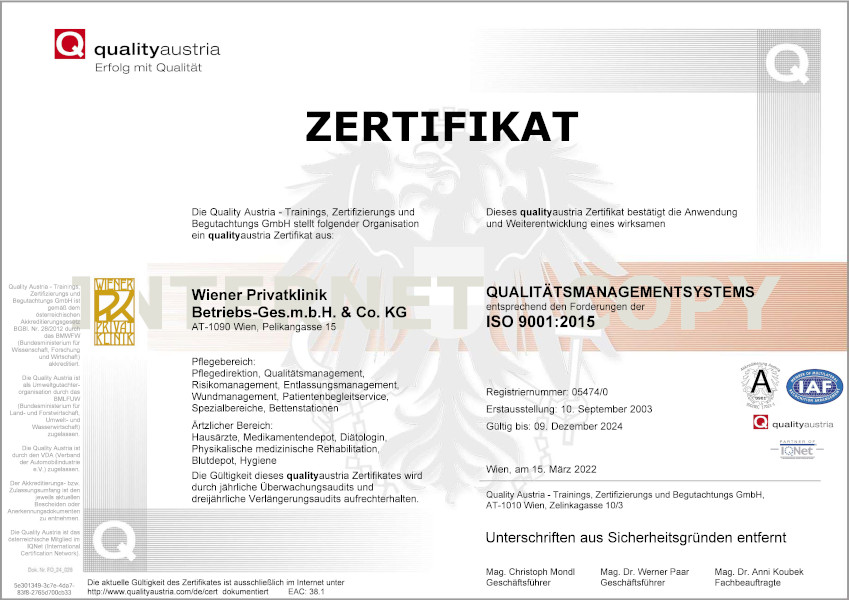 In 2003, Wiener Privatklinik became the first hospital in Vienna to receive a nursing certificate. To maintain this certification, two audit inspections were conducted in 2004 and 2005, both concluded with excellent results. In 2006, the entire nursing department was successfully recertified, as well as the areas of post-operative recovery, angiography and laboratory. In 2010 and 2015 all four departments were successfully recertified. Additionally, in the year 2015 the hospitalization stations 1 South, and the Day Clinic were newly built and certified for the first time.
The certification and recertification by Quality Austria, an independent entity for maintaining quality assurance, acknowledges the Wiener Privatklinik as being on the right track. This award was mainly due to highly professional cooperation and engagement of the managers and the entire team, as well as constant employee training and motivation.
Wiener Privatklinik is on the right track. This award was received mainly due to highly professional cooperation and the engagement of the managers and the whole team.
BEST RESULTS OF ALL AUSTRIAN PRIVATE HOSPITALS
Wiener Privatklinik is proud of ranking as the best private Austrian hospital in the survey carried out by the "Verband der Versicherungunternehmen Österreichs" (Austrian Insurance Association) in 2015 amongst all patients with additional insurance in Austria.

HEALTHY ENVIRONMENT – HEALTHY PEOPLE
CERTIFICATE OF THE CITY OF VIENNA / "ÖKOPROFIT"
The philosophy of the Wiener Privatklinik regarding climate protection is: a healthy environment for healthy people. It has already been awarded in 1999 and in the years that followed with the Austrian Climate Alliance or "Ökoprofit".
As a medical institution which combines a long medical with the most modern medical technology and the highest level of comfort, Wiener Privatklinik has set various measures in order to save energy and to use it in the most effective way. All these were accomplished without affecting the medical and nursing care.
The following environmentally-friendly measures have been realized in order to save energy:
Waste avoidance
Optimizing of the energy system through central building control systems
Innovative medication management
Modern lightning technology
Multi-way transportation systems
Constant employee training and motivation
The climate protection activities allow an energy saving of 1/4 regarding the consumption of electricity and a saving of 1/3 regarding district heating.
Wiener Privatklinik also established an environmental study group and presented an eco-balance sheet. Josef Gullner head of the building services and initiator of this project says: "With the help of these environmental projects, we want to make our patients, staff and business partners aware of the importance of climate protection"