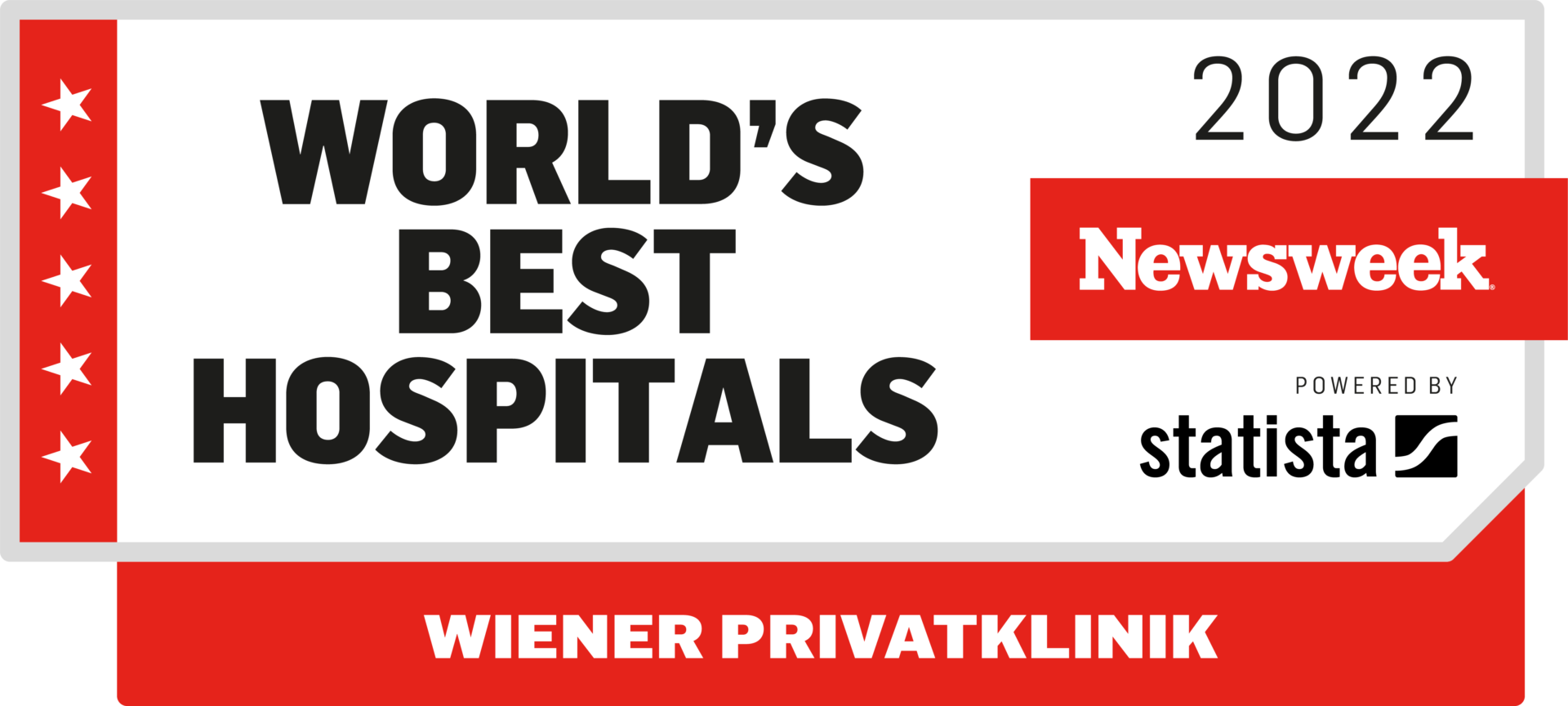 World's Best Hospitals
Wiener Privatklinik: Ranked as one of the World's Best Hospitals 2022
Everything changed in 2020! One of the most important findings, Covid-19 brought with it, is that the Health Care Systems in our world can't be prepared for everything that is coming. But that our future relies on the level of excellence which is put in place in hospitals regarding service, organization, adaptability and expertise.
Newsweek partnered the fourth time after 2019, 2020 and 2021 with Statista to reveal a list of the World's Best Hospitals 2022.
While the ranking has always been incredibly significant and important: For the events over the last few years this might have a special status and a significantly higher importance.
Because the question which health care system we and our loves ones have access to defines not just our future, our safety, but the also the future of everyone and everything we love.
This ranking means therefore that much: To know which hospitals gained a spot in the ranking, due to consistent excellence, the best nursing care available, diverse medical competencies and services offered and the best and modern technology, is priceless!
It helps to make, which is more than ever critical, the right choices regarding medical care and tells people all around the world, where to go to with confidence in trust in their countries if seeking medical help.
The Wiener Privatklinik, as one of Austria's biggest private hospitals is honored to be listed in this ranking and to be able to call and established itself as one of the World's Best Hospitals 2022.
Criteria: How to be awarded as one of the World's Best Hospitals 2022
Main questions following every kind of global ranking out there, especially in a sector that significant like the medical one: Which where the criteria for the rankings? Is the ranking trustworthy and accurate?
How has the ranking been executed?
A score was given for each hospital in every country. Three components built this score and decided the final result:
The first were Recommendations from medical experts. This includes doctors, managers from hospitals and professionals in the health care industry.
A lot of parameters made sure this component is significant: Like Self recommendations were excluded, nearly 100 000 votes ensured a sufficient sample size and there were several survey periods.
The second variable were Medical KPIs, such as data on patient safety, the quality provided for different specific treatments, staffing data (how many doctors or nurses per patient are available). Those data were available and accessible in a sufficient manner for certain countries to which Austria counted. This means that the high score of the Wiener Privatklinik is very meaningful.
Last but not least Existing Patient satisfaction data were taken into account when ranking hospitals for being awarded.
Typically the data for the surveys used for this metrics were from insurance companies which evaluated patients after their stay.
Those surveys and analysis included variables like: Satisfaction with the hospital, Recommendation of the hospital, medical care satisfaction such as the experience with service and organization.
Important when talking about the composition of the rankings is the fact that they are only comparable for hospitals within the same country.
Different sources for e.g. patient experience and medical KPIs could be used for the evaluation of the individual countries, the data access and complexity differed from country to country which means the data could not be harmonized internationally, let alone intercontinental.
 The Wiener Privatklinik: Our Strive to Excellence leading to a global recognition as one of the world's best hospitals
 What makes the Wiener Privatklinik one of the world's best hospitals?
We believe the reason for the award and the honor we've received with this award is based on our corporate philosophy, which is not just a mission or a value we represent, it controls everything we do.
We have our focus set on providing our patients with outstanding care, while providing our affiliated physicians and staff with optimal working conditions through top notch medical care, competent healthcare and modern hospital management.
The optimal combination of outstanding management skills, the competence of our medical and nursing staff and the most up-to-date equipment and facilities make us the number one choice for world class standard medical care in Austria and Europe.
In our hospital there is simple rule: Our goal is to be there and take care of our patient with the highest service quality in every way in the moment in which they enter our hospital.
We are honored and thankful that our mission is recognized and awarded by patients, professionals and that medical KPIs show our level of quality and excellence!