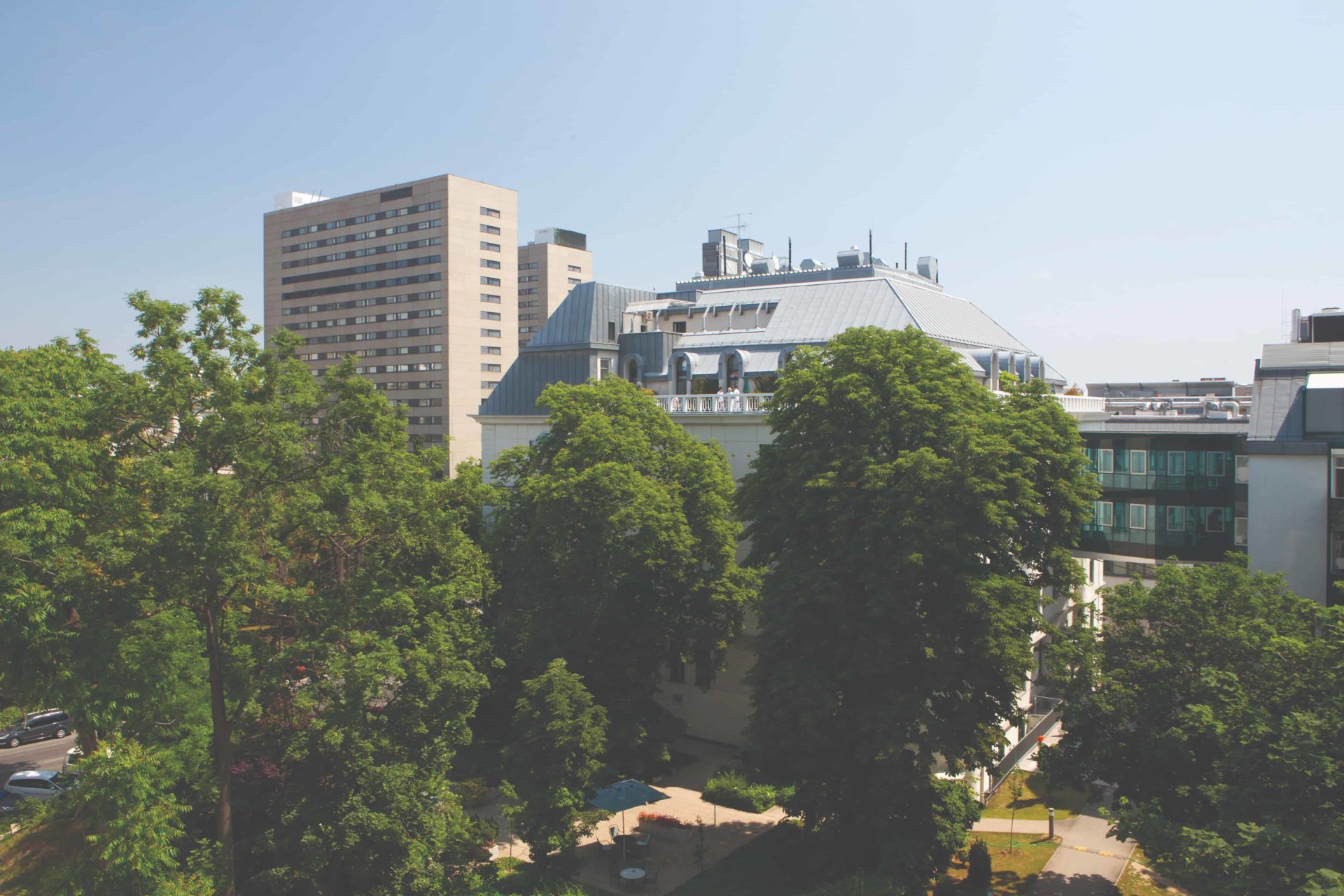 Lutetium Therapy
What is Lutetium Therapy?
"Lutetium"Therapy is not really a correct term, what is meant here is the Lutetium-177-PSMA-therapy, a type of radioligand therapy which is part of the therapeutic management of patients with advanced prostate cancer.
What exactly does Lutetium therapy do and why is it recommended only when the classic treatment no longer works?
Lutetium-177-PSMA binds to specific receptors on prostate cancer cells and  induces a local radiotherapeutic effect with its beta emitting radiation.
This therapy showed to be very effective in the so far published (and not yet published) studies, nevertheless it is not yet approved by the authorities so the nowadays well established therapies (surgery, hormone therapy, radiotherapy, chemotherapy) are to be applied prior to Lutetium-177-PSMA until the authorities finally approve earlier application.
Are there any tests that the patient should do before starting treatment with Lutetium? If yes, which one?
To see if Lutetium-177-PSMA therapy will be effective, a PSMA PET/CT has to be done. This examination shows if all (or thge majority of) cancer involved sites (lymphnodes, skelettal system etc) would take up Lutetium-177-PSMA to a relevant amount. In addition bloodcountrate and kidney function have to be checked. In some casews also a scintigraphy of the salovary glands or/and kidney scintigraphy may be necessary.
How is the treatment schedule established?
As soon as the patients file is presented and discussed in the tumorboard on the WPK academy cancer center and the tumor board decides on recommending Lutetium-177-PSMA Therapy, the relevant imaging and bloodtests will be done, the Lutetium-177-PSMA (radioactive material) is ordered individually for each patient (this is crucial as the physical halflife of this radioactive isotope is  6,7 days and so can not be stored in the clinic like other medications.
Are the patients with metastatic prostate cancer the only ones receiving Lutetium therapy?
As pointed out earlier Lutetium-177 is the radioactive part of the therapeutic compound Lutetium-177-PSMA and this is at the moment only used for advanced prostate cancer. Yet, before the use of PSMA to be labelled with PET Tracers and Lutetium-177, a peptide directed to somatostatinreceptors was labelled with Lu-177 which is a well established therapy for neuroendocrine tumors.
Lutetium therapy is applied in several clinics around the world. Why is the Wiener Privatklinik the best?
Lutetium-177-PSMA-Therapy should never just stand alone, be applied just like an aspirin. We have the academy cancer center to go though the medical history of each individual patient to decide what is the best diagnostic and therapeutic path to be chosen for the patient.
This starts in case of eventual Lutetium-177-PSMA-therapy with the PSMA-PET/CT. And ends with a post-therapeutic whole body scan after the therapy: our institution is of course equipped with a gamma camera to indicate the Lutetium-177-PSMA-uptake in each site after each cycle of the therapy.
What are the contraindications of therapy?
Impared kidney function, low blood count (thrombocytes, WBC) or a life expectancy of less than 3 months.
Are there any side effects after starting Lutetium therapy?
The function of the salivary glands may be hampered temporarily (dry mouth, loss of taste, local discomfort). Kidney function and blood cell count (WBC, thombocytes) may show a decrease and have to be watched carefully.
Learn here today more about imunoterapie cancer, best private hospitals in europe and how to become a nurse in austria! Contact the Wiener Privatklinik, your vienna private clinic and vienna private hospital!