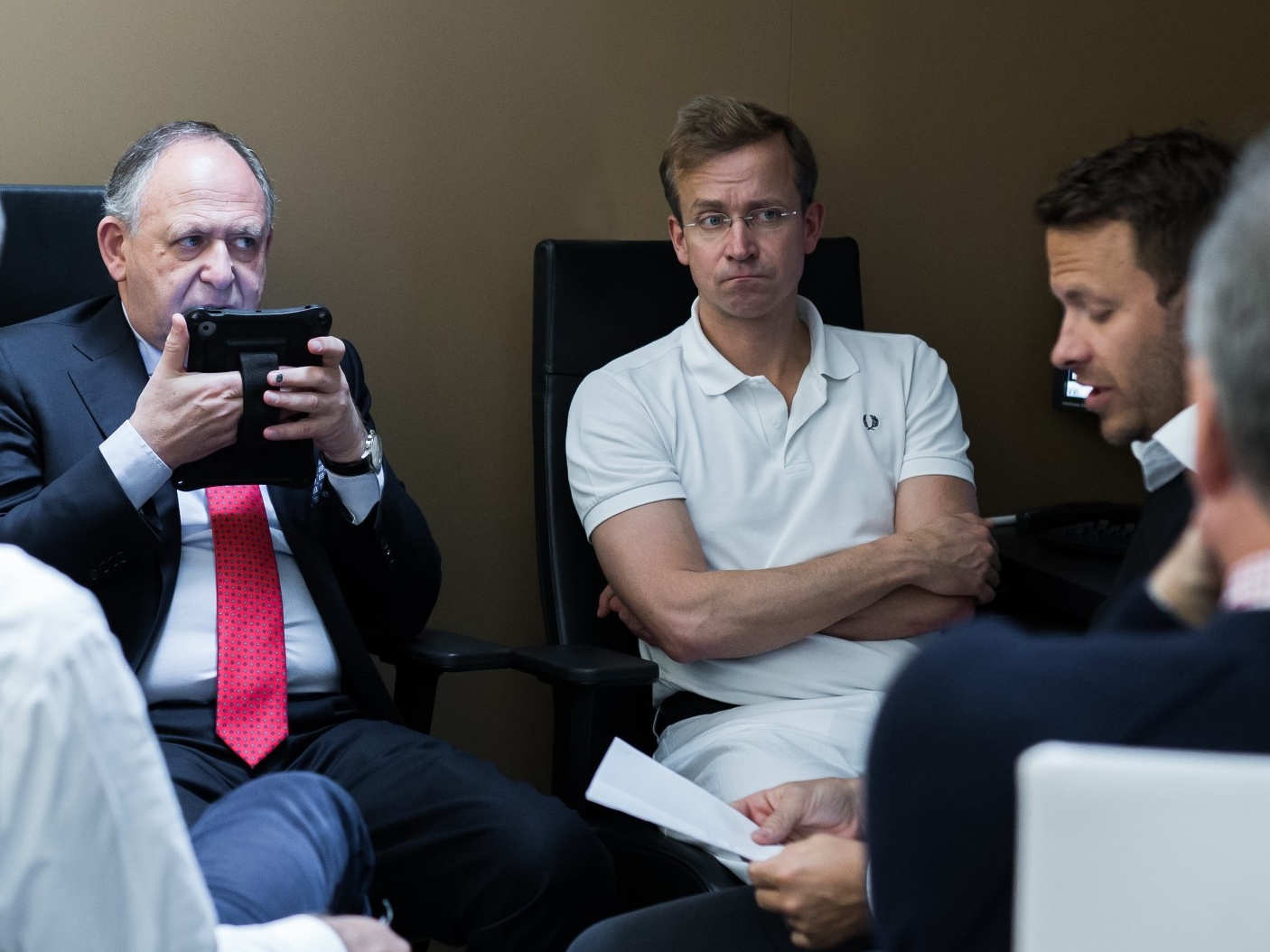 Innovative Methods of Cancer Diagnosis and Treatment
With its multidisciplinary approach, the WPK Academy Central European Cancer Center, a private European institution, is known for pioneering work, innovations and clinical methods in the field of cancer treatment.
Whether sophisticated diagnostic tests, unique interdisciplinary solutions: The Cancer Center offers this and more in a warm, supportive and patient-centered environment.
Here at the Central European Cancer Center, the highly specialized physicians caring for patients, have a remarkable worldwide reputation in the diagnosis and treatment of cancer. Their regular participation and involvement in international top cancer conferences and seminars guarantee the most qualified and up-to-date solutions for cancer treatment, including precision diagnostics and subsequent targeted and timely therapies.
The interdisciplinary collaboration of different specialties such as radiology, pathology, surgery, medical oncology and radiation therapy is critical.
Center for Radiology and Nuclear Medicine
The computer-assisted high-tech medical technology at the radiology center of the Wiener Privatklinik is used for a wide range of diagnostic routines and special examinations and is specialized in this field as well as having received awards for it. Our state-of-the-art magnetic resonance imaging (MRI) and multi-slice computed tomography offer the highest quality imaginable, achieve the best results, and are at the same time the gentlest and most comfortable devices on the global market.
A team of qualified medical specialists works in association with the treating physicians and thus guarantee individual patient care at the highest level: and without long waiting times.
At the Nuclear Medicine Center of the Wiener Privatklinik Enjoy the huge advantage of having all standard radiological examinations under one roof.
Tumor Board & Diagnostics
The Tumor Board at the Wiener Privatklinik
The tumor board at Wiener Privatklinik consists of a group of physicians and specialists from various disciplines who meet regularly meets to discuss cancer cases and share knowledge. The goal and mission of the board is clearly defined and internalized by all members: To provide the best possible cancer care for patients at WPK, as well as to contribute decisively with fresh perspectives from different fields to create the most consistent and thorough treatment plan possible.
The panel typically includes physicians, such as pathologists, surgeons and oncologists, but depending on the case, other experts, such as plastic surgeons, gynecologists or urologists, also participate in the meetings.
An important contribution also comes from the specialists at the in-house radiology center, who collect and evaluate a wide range of information that influences diagnosis and treatment. Furthermore, a wide range of other health care providers, including nurses and assistants, may be involved. While the medical record contains detailed clinical data, this information is never shared with other parties in order to ensure privacy and confidentiality absolutely.
Diagnosis
Medicine is entering the era of personalized approaches that tailor treatment based on patient- and disease-specific factors. In this new era of personalized medicine, precision diagnosis is the first phase, which aims to identify specific information, generate comprehensive insights and integrate data from all involved areas to achieve medical and operational efficiency.
At the Wiener Privatklinik, the top priority is to bring together all clinical capabilities to assess and address individual needs. With our patient-centered approach to diagnosis and treatment, we combine all available information and knowledge to make precision diagnoses that lead to targeted therapies with predictable outcomes for our patients. This precise diagnosis sets a clear path for our patients' journey, starting with general assessment, monitoring, treatment and also follow-up assessment. This provides for an improved and optimized patient experience as well as better health outcomes and treatment results.
If you are unsure about your current medical recommendations or want to find out if there is a better option you can pursue, come to us for a second opinion. An objective evaluation of your previous medical records by our team of Top specialists will ensure that you are properly diagnosed and receive the best possible treatment for your current situation.
Immuno-Oncology
The goal of immuno-oncology therapies is to activate the cancer patient's immune system and, through this process, to cause the system to recognize and destroy tumor cells.
Immuno-oncology agents have been approved for a wide range of cancers as part of the treatment revolution. The impressive result of studies on immuno-oncological therapies: Immuno therapies are highly effective over extended periods of time! These are groundbreaking results and innovative features that raise hope for patients to live a long life with a high quality of life. Because until now, prognoses here have been incredibly limited!
The team of the Cancer Center of the WPK – Academy consists of the best experts in their field throughout Europe. They constantly and carefully monitor the progress of treatment and counteract possible side effects even before they occur.
Treatment plans are absolutely customized and treatment options vary accordingly. WPK offers a wide range of treatment options from standard chemotherapy and surgery to revolutionary personalized cancer treatments and immuno-oncology agents.
Pathology & Molecular Analysis
Thanks to the latest developments in the field of molecular medicine, researchers and experts are finding and defining new goals every year. These goals are achieved by constantly testing and optimizing drugs based on the results.
It is indeed the case that almost all patients suffering from cancer benefit in principle and in principle from diagnosis and treatment by precision medical tools. What is needed is an appropriate pathological workup of the tumor, personalized radiological examinations and targeted treatment aimed at the characteristics of the specific tumor.
Recommendations here are based on biopsies of cancers that frequently change characteristics, which entails a constant adjustment of treatment entailed.
Innovative methods of cancer diagnosis and treatment in Vienna at Wiener Privatklinik
Contact us today to learn more about the innovative methods of cancer diagnosis and treatment we offer.
You can also now book your online consultation from the comfort of your own home at our Online Healthcare Center!
Discover your Traumatology Vienna, Trauma Surgery Vienna and Robotic Surgery in Vienna here today!